Bubinga With Gold Rim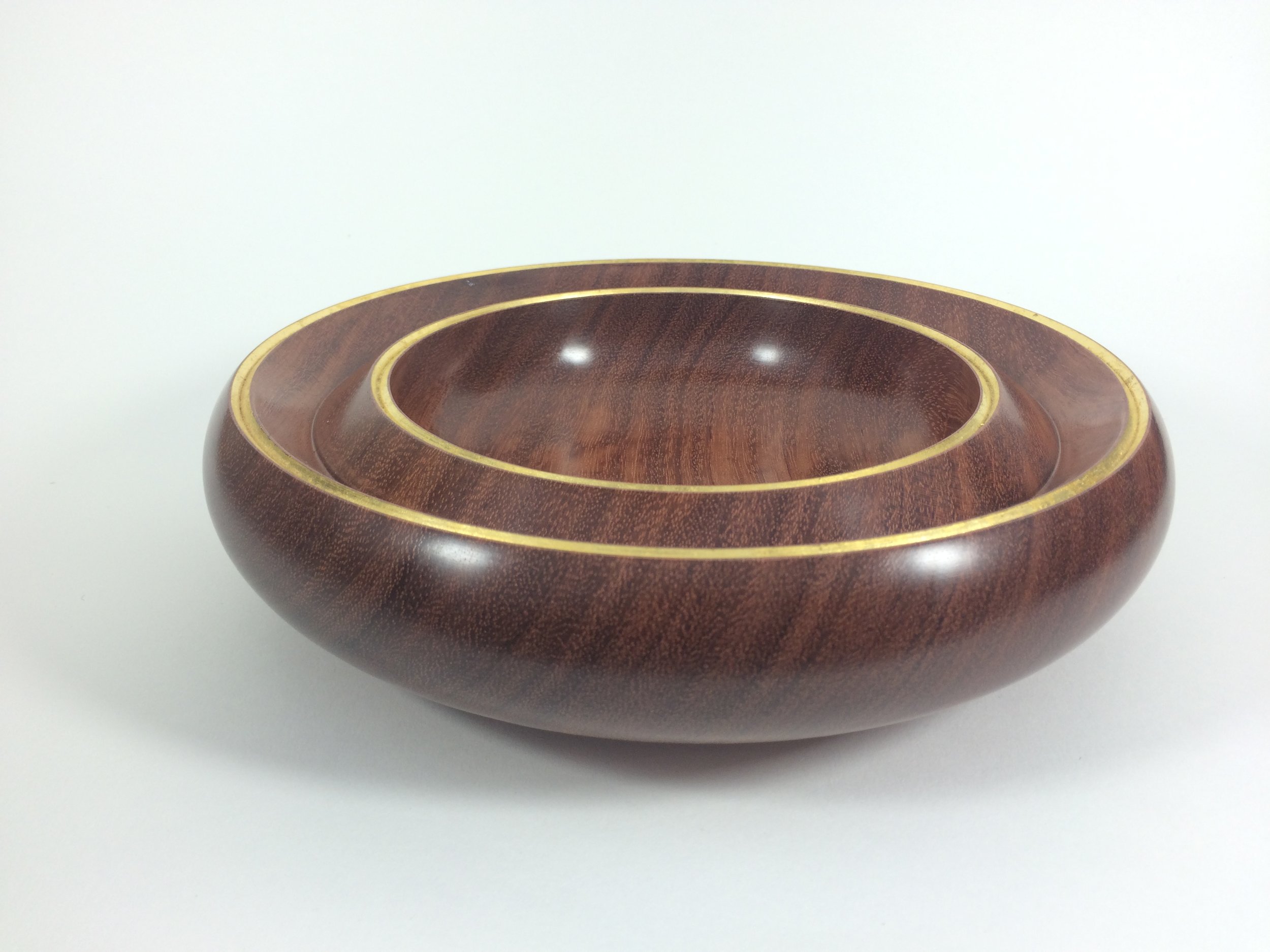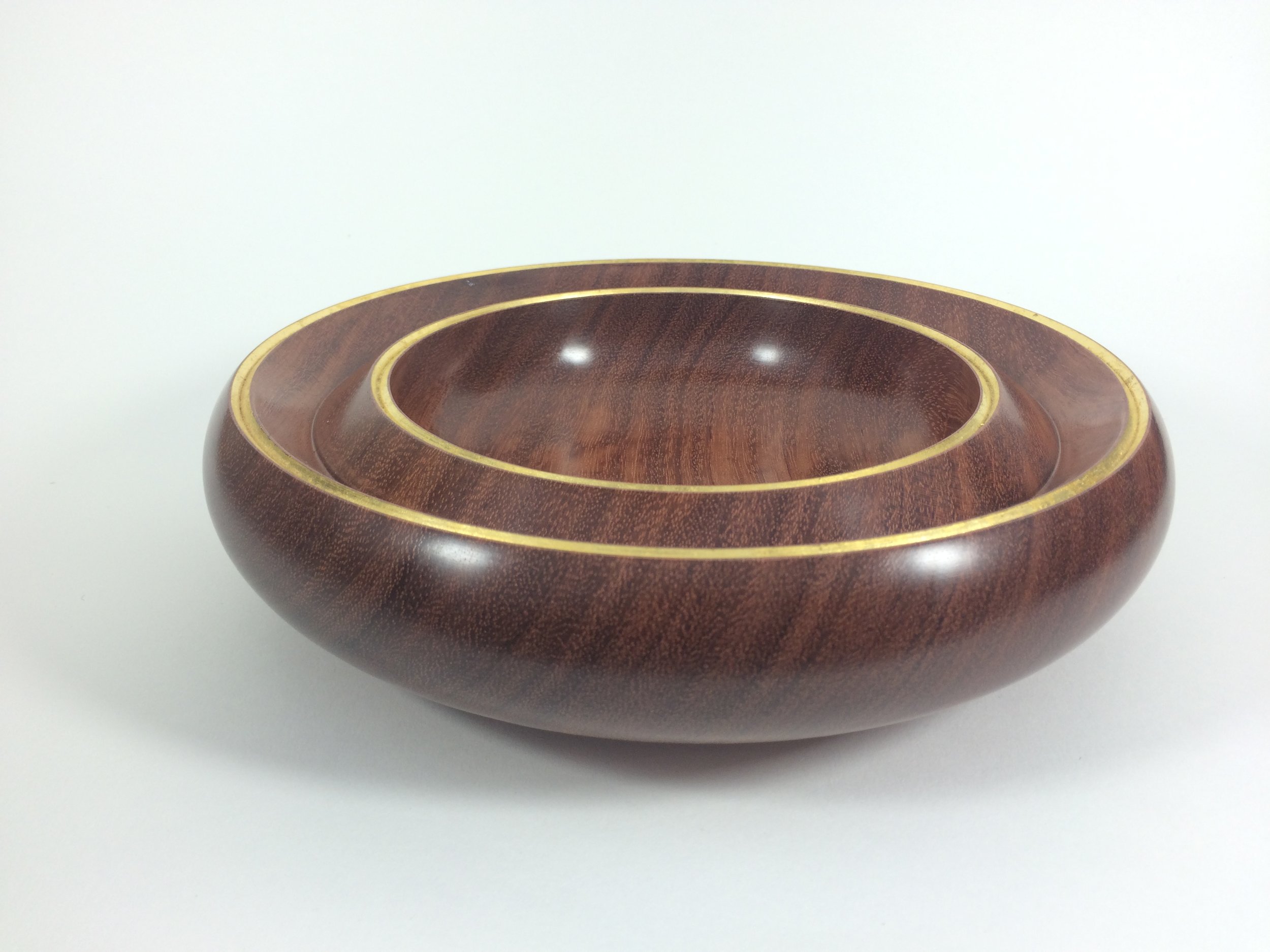 Bubinga With Gold Rim
Bubinga has a beautiful warm red-brown tone and gorgeous sheen, complimented by two channels of lustrous 24 carat gold gilding. This bowl has been turned with appealing rounded curves that are very pleasing to the eye.
Please note that due to recent changes in regulations we are unable to sell this piece outside of the United Kingdom.
This piece measures 24.5 cm diameter and 4.9 cm deep. Weight is 1480 grams.